Introducing the Opentrons Flex: Software Edition!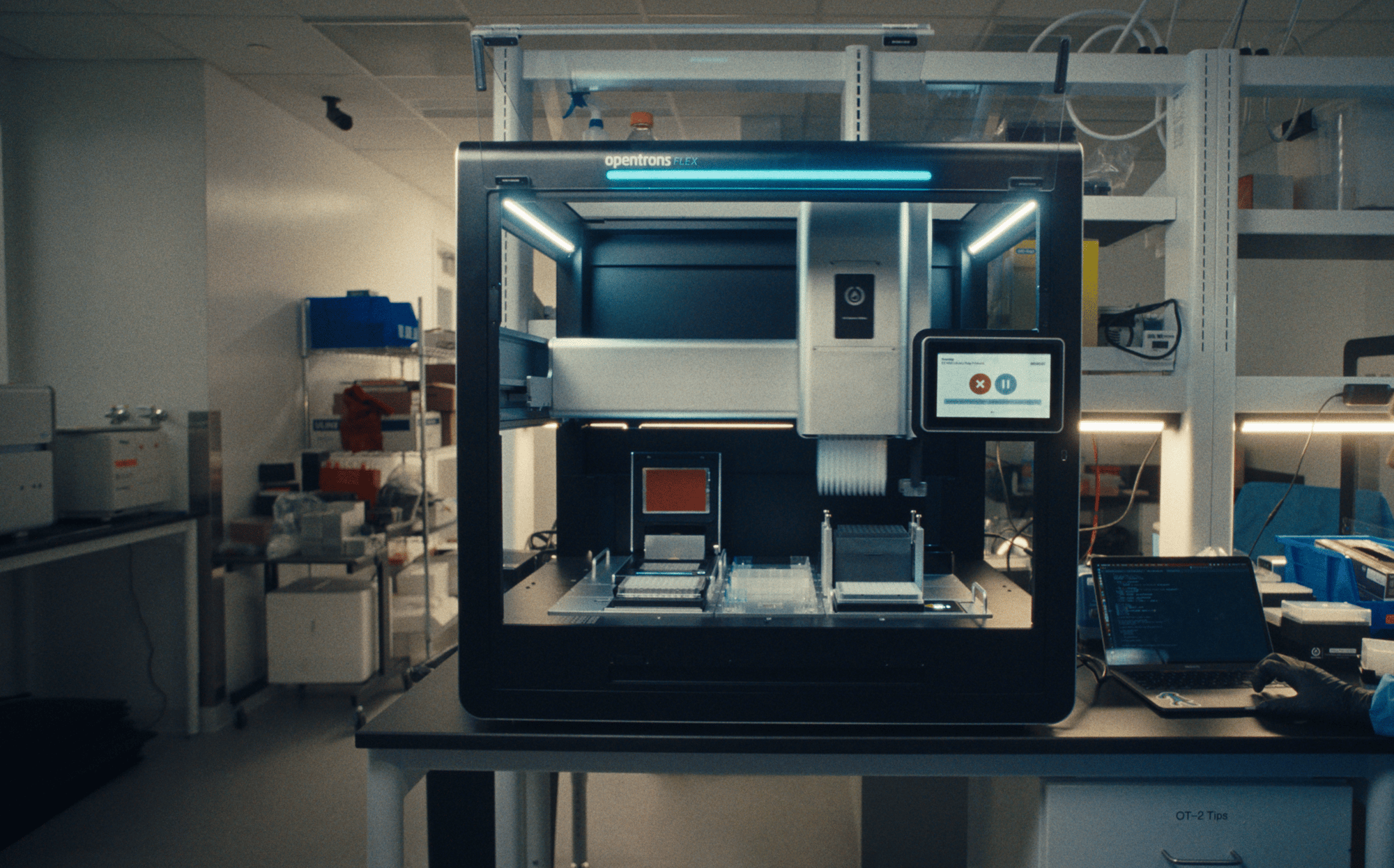 The Flex is Opentrons' newest robotics platform, built to allow you to scale up your science without losing what makes it your science. We've added a host of new software features to support our expanded hardware offering. In this webinar, we'll take a deep dive into key software features including:
On Device Protocol Management

Automated Instrument ADC (Attach / Detach / Calibrate)

Guided On Device Deck Setup

More new and exciting features in our ecosystem TBA!

Originally Aired 07/19/2023
Subject to your consent given above, by clicking on "GET THE WEBINAR", Opentrons may use your personal information to communicate with you for marketing purposes. All information you provide in this site will be governed by our Privacy Policy.

Jesse Kriege
Senior Product Manager, Opentrons Labworks
Jesse serves as Core Robot PM for the Opentrons Flex and is very passionate about democratizing life sciences for the next generation of scientists. Jesse has a diverse background in healthcare data analytics, biotechnology, and laboratory services. When he isn't working on robots, Jesse loves to ride mountain bikes, grow organic vegetables and surf around the world.

Anthony Wille
Senior Product Manager, Opentrons Labworks
Anthony has ten years experience in product management across many industries, including robotics, consumer electronics, and financial services. Outside of work, Anthony loves playing music, dabbling in new creative pursuits, and enjoying the great outdoors.